Born at Montreux in 1929, Denis Bertholet is a mountain guide, ski teacher, photographer and cameraman, graduate of the School of Applied Arts of Vevey. In 1954, he joined and organised several expeditions and treks in the Himalayas, India, Tibet and particularly Nepal. He helped found the primary school at Lukla in 1984 and the secondary school at Chaurikharka in 1991-92. He returns to Nepal almost every year. He is the founder of the Lukla-Chaurikharka Association.
Born in Bruson, Véronique Coppey is a public relations specialist (federal diploma) with a master in tourism management. Since 2010, she has been running a bed-and-breakfast in Montreux (www.bnb-belalp.ch). She has made several trips to Nepal, to Lukla and Chaurikharka. Secretary of the association since its foundation, she became President at the General Assembly of 23 November 2013.
Born in 1951 at Martigny, Bernard Polli is a mountain guide and ski instructor. In 1979, he made an initial trip to Nepal with Denis Bertholet. This was followed by numerous treks and expeditions, including Annapurna III (7,555m) in 1980 and Kangchenjunga (8,598m) in 1983. In 1979, again with Denis, he founded La Fantastique Ski School and is its current President. He is also a founder member of the Club des Combins of Verbier.
Of British origin, Rosemary Duc arrived in Switzerland over 40 years ago to work for the International Olympic Committee as bilingual secretary, then technical assistant. From 1988 to 2005, she was employed by the International Volleyball Federation. In 1985, she participated in a trek in Nepal led by Denis Bertholet.
Bernard Gygi, born on 26 June 1938. Studied philosophy and German literature. Taught at secondary schools in Geneva, in charge of training secondary teachers until 1999. Sportsman (participation in marathons and group leader at the Swiss Alpine Club for ski tourism), he met Denis Bertholet at a trek in the Khumbu in 1993 and joined Luklass in 2012.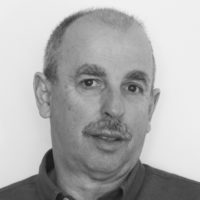 Michel Vanello, born in 1958 at Neuchâtel. Trained in electronics and IT , and later in marketing and sales. He worked for the Toshiba group for 30 years in the field of medical Imaging, holding the position of sales manager. Today, he is the owner of an consulting company in various technical domains. He came to know René Greiner who spoke to him about the Lukla-Chaurikharka Association and proposed the role of webmaster for the association, which he joined in 2019.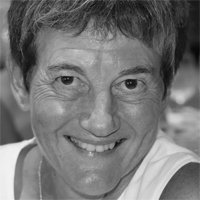 Born in Lausanne, but having spent part of her childhood in Verbier, Anne-Marie Bertholet, daughter of Denis Bertholet, inherited his passion for the mountains and skiing. Teacher at Prilly in primary and secondary schools for around 40 years, she practised in her youth ball games at competition level and for the last few years has focused on tennis. After spending three months in Nepal in 2009, she decided – once retired, to devote more time to this country she cherishes. As a result, she joined the committee in 2022.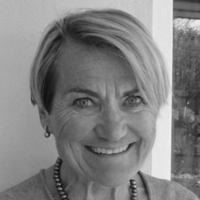 Vlasta Mercier was born in Prague in the Czech Republic, but has lived in Switzerland for over 54 years.
She studied natural sciences and presented a thesis at the University of Bern. She then did research in the USA at the National Institute of Health. After her return to Switzerland, she worked at the OFSP (Federal Office of Public Health), and then at the Canton of Vaud Public Health Service where she was involved in health safety and promotion.
Fond of sport, she really likes the mountains and hiking. She met Denis Bertholet in 1983 during an abortive ascent to the Simplon Pass, then decided to go on a trek in Nepal around the Annapurna peaks also with Denis, and again several other trips to the Ladakh and Khumbu.
She joined Luklass as of its foundation.
CHANGE A LIFE TODAY
Your donation is a strong sign for us and a significant contribution to our actions